ExSeed

Fertility tests
for men
A sperm quality test for home use
ExSeed is a platform which men can use to carefully test and actively improve their sperm quality. The test can be taken in the privacy of your own home using just a smartphone and an associated personal healthcare and lifestyle app.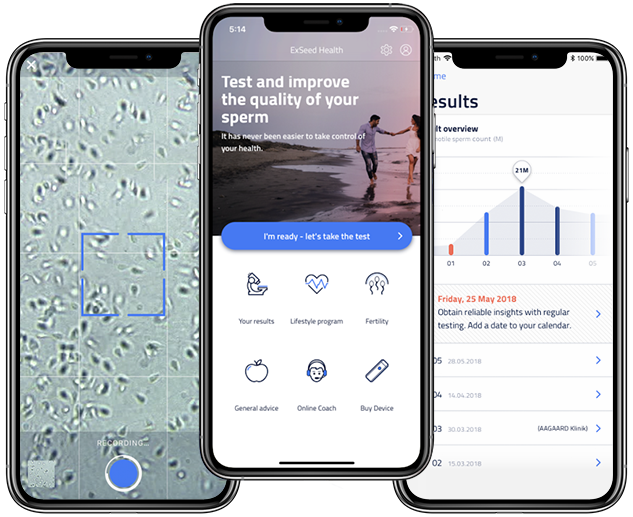 Discover more about yourself

Many believe that fertility is purely a female issue, but what a lot of people don't realise is that fertility problems, including issues with sperm count and quality, are surprisingly common and affect one in six couples. Up to 40% of all fertility issues ultimately turn out to be related to the male partner.

Your fertility is affected by your daily lifestyle: what you eat, how much stress you are under and the environment you live in. It isn't easy to know in precisely what way your lifestyle might be affecting your chances of having children. The ExSeed test improves your chances of gaining control.
Read more about ExSeed at